About Darren

Hello and welcome to Darren's private personal training and online personal training, I have been a personal trainer for over 15 years helping people achieve their desired fitness goals be it building muscle, losing weight and getting fit to getting the edge over their competitors, I have a life time of experience in many different sports at many different levels plus a world of knowledge in diet and nutrition. The personal training gym is based in Maldon Essex but I cover all the surrounding areas as well, have a look around the web site then contact me to see how I can help you.
Boot Camps Maldon Essex
P.P.T. Boot camps Maldon Essex, lose weight get fit, build muscle fast with the most amount of fun.
P.P.T. boot camps in Maldon Essex is an amazing way to lose weight get your fitness levels right up and get into the best shape of your life while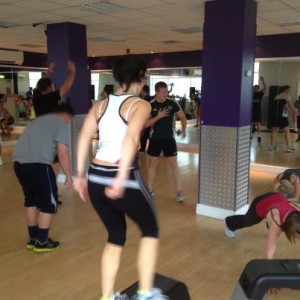 having a great time and meeting new people, the boot camps Continue reading →