P.P.T. BOOT CAMPS Maldon Essex
P.P.T. boot camps in Maldon Essex is an amazing way to lose weight get your fitness levels right up and get into the best shape of your life while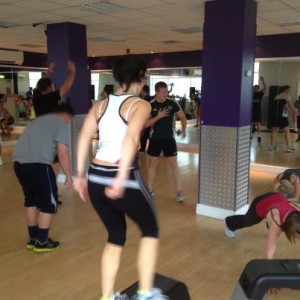 having a great time and meeting new people, the boot camps aren't just for people who live in Maldon we welcome the surrounding areas as well like Chelmsford Essex, Witham, Hatfield Peveral, Little Totham, Tolleshunt Major, Purleigh, South Woodham ferrers, Danbury Essex, Great Totham, Boreham.
The boot camps are held three times a week mornings, evenings and weekends they run for an hour and are £7 per person, if the weather is really bad or there isn't enough day light we will hold the training sessions in a gym.
We also hold a smaller boot camp from our fully equipped personal training gym, these are limited to 6 persons and are £9 per person, these boot camps are more beneficial than the usually boot camp as I can spend more time with each person making sure they are doing the exercises correctly and to the best of their ability also we have the complete use of all the gym equipment, kind of like a watered down one to one personal training boot camp session, loads of fun and loads of weight lose while getting super toned.
The way the boot camps are run are with high intensity body weight exercises and sometimes weights, as you workout we will assess your level of fitness so don't worry if you can't keep up just take a breather and join back in as soon as you can, we don't believe in shouting at people only encouragement and motivation, you will be amazed how quickly your body can adjust and develop when given the right training.
Places Were We Take Boot Camps In Maldon and Danbury.
Our Fully Equipped Gym Numbers Limited To 6 Persons.
Local Parks.
Reflex Riding Stables.
Beeleigh Park.
Blackwater Leisure Centre Maldon.
Danbury Leisure centre.
Maldon Promenade.
Not only do we provide the best boot camps we also provide nutrition advice. So once you have had your workout we will give you advice on your diet giving you the peace of mind that you will know what the best foods to eat are and when to eat them to get the most from your training and weight loss, if your goal is to build muscle we will provide nutrition advice for that as well.
 senior citizen boot camp
We are also in the process of getting together a senior citizen boot camp which is allot less intense, the sessions will be for 40 minutes and are aimed towards people who just need light exercise while still getting their cardio and strength levels up, so if this is of interest to you contact Darren for more information if you feel like having some fun while getting fitter put your name down for the next session.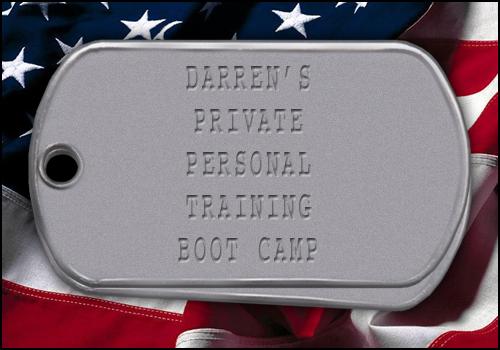 Contact Darren To Find Out More On When And Were The Boot Camps Are Being Held.