Private Personal Training 
Hello and welcome to Darren's private personal training, I am a personal trainer based in Maldon Essex that personal trains out of my fully equipped completely private air conditioned gym, I have a wealth of experience in all forms of fitness and training for building muscle and losing weight also for athletes who need that edge to get ahead of the rest of the field, this is on all types of levels, my tried and tested personal training techniques will have you achieving your goals faster than you could ever imagine, so you can stop wasting time looking for the next quick get fit craze and really get the body you have always wanted in the quickest amount of time.
Please Note: Results may vary from person to person and will only be achieved when following and abiding to a nutrition and training programme.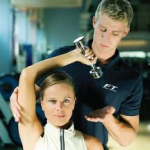 By having me as your personal trainer this will help you overcome all the problems that you come up against when trying to achieve your goals on your own, here are some reasons why people come to me for private personal training and what I do for them.
First most people just don't know where to start or even if they should be doing the exercises they have planned for themselves, I will give you a completely Free consultation, so we can work out what your goals are, what is going to work for you and at what level you should be coming in on.
A complete health check to see what problems you might have and how we can work your training routine around them.
Workout to a training schedule to fit around your life so as to give you as little disruption as possible to your everyday commitments.
Motivation, confidence, boredom, and seeing no results is a fundamental problem for most people by having one on one personal training and private tuition with me there by your side you will never be short of motivation, confidence also never get bored as you will see results from one week to the next making you want more as you and other people really notice the difference in your physic or ability to undertake your chosen sport.
Not knowing what to eat and when to eat, I will give you a complete diet plan for your chosen goal and guide you along the way making any small changes to make sure you are getting the most from your nutrition and training.
Although it is not essential to have this if you train with me as your Personal trainer Maldon but I also offer a complete online personal training system, full of workouts, workout programs, recipes, tons of information on nutrition and the body, 100s of demonstration exercise videos, the system is an amazing tool to add to my clients training, as well as asking me a question or want a workout constructed I do a video and content for that question or workout, also rather than just giving them a written programme when they are not training with me in a personal training session (written programs can easily be miss under stood or you could be getting the exercises, training methods wrong and misunderstanding how the workout should be done to be fully effective) they have a fully explained video that they can watch as many times as they want with links to all the demonstration videos within the workout, the videos are not just for workouts they are for anything to do with fitness, the body nutrition,  click here to find out more on what my online personal training system has to offer.
How Do The Personal Training Sessions Work?
All Personal training sessions are 1 or 2 hours long either 1-2-1 personal training or small group training working out to the ability and level of each person to achieve their fitness goal.
Not Just training my clients but teaching them as much as possible so that they become experts on their own training, nutrition, body and wellbeing.
Nutrition and diet plans to fit your fitness and training needs.
Every week assessing your diet and nutrition so that you get the best from your training and wellbeing.
Complete use of the completely private, fully equipped, air conditioned training studio.
Contact me with any questions about your training and nutrition all day any day.
Not that its needed if your training with me but completely free access to my online personal training system.
I realise that no two people are the same and everyone's needs are different, this is why having a personal trainer is important if you want to get to your goals quicker as what might work for one person won't work for another, but with my wealth of experience with training in different fields and with different people I have an amazing understanding to what works and how to tweak things to really make a massive improvement rather than just a good improvement.
Areas I Cover.
Darren's Private personal training covers the Essex area, including Chelmsford, Maldon Essex, Witham, Hatfield Peveral, Little Totham, Tolleshunt Major, Purleigh, south Woodham ferrers, Great Totham, Danbury essex, Boreham
Places We Can Train.
My fully equiped gym (Free Gym Membership)
Parks.
Come to your home.
All local gyms, Park Drive, The old Iron Works, Black water Leisure Centre Maldon e.c.t.
Will work with.
Men.
Women.
Teenagers 18 years old onwards.
Seniors.
As your private personal trainer it is my duty to make sure you are achieving your desired goals and to help you change your life for the better, so you can get the life and lifestyle you have always wanted and feel fantastic, so if you want me as your personal trainer here in Maldon or any of the surrounding areas to Maldon then contact me to see what I can do for you.
Contact Darren On 07949413106 or Click here To Send Me A Message.
 Below Are A Few Of My Client Testimonials
Please Note: The results in the testimonials below varied from person to person and were only achieved by following and abiding to a nutrition and training programme.
---
Georgia Sims
Please Note: The results in this testimonial were only achieved by following and abiding to a nutrition and training programme

"I have been having 1-2-1 sessions with Darren for almost a year now and I can't thank him enough for all the suppot he has given me – and for putting up with me too!
My knowledge, attitude, mentality, strength, fitness and body composition has all come leaps and bounds in the last year.
I am looking forward to continuing to progress.
I highly recommend Darren as a personal trainer 🙂
Thank you Darren!"
Georgia Sims

---
Stephen Orbell
Please Note: The results in this testimonial were only achieved by following and abiding to a nutrition and training programme

"I have been working out with Darren for three weeks.
I'm not naturally gifted when it comes to working out and keeping fit on my own has always been that one step too far. I've joined gyms in the past but have never been able to achieve my goal of losing weight and getting fit. Finding Darren's Private personal Training has been the answer to all my prayers! Darren's personal training model means you are the only one in the well equipped gym meaning you never have to worry about what other people are thinking of you.
Darren Has been superb. His encouragement and support has allowed me to get back some of my self-esteem and confidence I had lost. I have total faith in him and his workouts plus his guidance in diet and nutrition. Although its early days I am beginning see a change in myself both mentally and physically.
Thanks Darren" 
Stephen Orbell

---
Craig
Please Note: The results in this testimonial were only achieved by following and abiding to a nutrition and training programme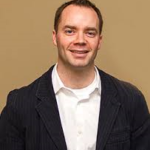 "The highlight of the week, every week.
I trained with Darren for nearly 2 years: If it wasn't for relocating I'd still be going. Darren's knowledge and experience of both training and nutrition is extensive.
During my time training with Darren each training session was diverse, intense and great fun; he has an intuitive skill in being able to push you to your best. Daren has a great gym and can't recommend him enough. Many thanks Darren."
Craig

---
Gill Barber
Please Note: The results in this testimonial were only achieved by following and abiding to a nutrition and training programme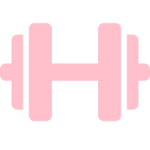 "Feeling great!
I have been training with Darren for the past few months now, and even though i've still got a way to go, I can already see some great results!
I have worked with quite a few trainers on and off over the past 10 years and I can honestly say Darren is the most knowledgeable and professional PT to date! I'm not sure there isn't anything he can't answer or know about this industry!
Darren knows how to push me to get the best out of my sessions and I can see the results weekly. With each session having a different plan…you never know what is coming next!"
I honestly look forward to my training sessions and the regular 'check up's on what i'm doing at home to keep me on track. Unlike many other PT's, Darren really helps with my diet, which is key to anyones goal and so there is no excuse for cheating!!
Thank you Darren! I can't wait to reach my goal…and then maintain it
Gill Barber

---
Free Gym Membership
My air conditioned fully equipped gym here in Maldon Essex is invaluable to all of my clients as there is no gym membership just whatever they pay for my personal training tuition, the gym was opened at the end of November 2012.
This is fantastic for people who don't like the thought or are put off going to the gym because they might be a little bit self concuss or don't like the fact they don't have the full run of the gym, this is a fully equipped gym with everything that is needed for every level of training, CLICK HERE to have a look at the GYM.
To Discuss Your Personal Training Needs And Your FREE Gym Membership Contact Darren On 07949413106 or Click here To Send Me A Message.
Other Links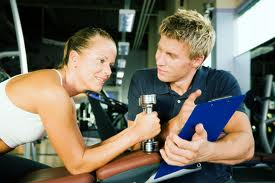 Do you find yourself asking the question why do you need a personal trainer, why can't I just get the body I want with research on the internet or buy a workout DVD? well I Continue reading →