Why Do You Need A Personal Trainer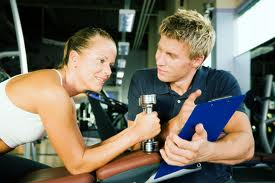 Do you find yourself asking the question why do you need a personal trainer, why can't I just get the body I want with research on the internet or buy a workout DVD? well I can tell you from my experience of my clients that tried to go this route usually fail with in the first couple of weeks.
I'm sure you already know by now but just in case you don't and you arrived here not via the home page my name is Darren and I am a personal trainer in Maldon Essex covering Chelmsford, Witham and all the surrounding areas and I know that most of the people I train that live in these areas love to keep fit and look good but don't want to waste time trying to find out how so they take the route of hiring a professional personal trainer, this might only be for a month or so just to get them started and to put them on the right road to achieving their goals, I have clients that have been with me for years as being a good personal trainer isn't just about training people and giving them their diet requirements it's about knowledge, experience, truly wanting to help clients, passion for what they do, making clients feel confident in what they are doing, being able to connect with clients, keeping clients focused on their goals, now if you've already had a look around the website you might of noticed I've already said these things before but I like to pride myself in all of these factors but the most important factor I like to pride myself on is getting the client results and hitting their goals!!… Let me elaborate below a bit more on these points and a few more reasons why my clients in Essex come to me for their private personal training.
Reasons Why You Need A Personal Trainer
Building muscle, losing weight or even training for an event all sound easy and straight forward but where do you start, as a personal trainer I will be able to assess what level you should be coming in on and what is going to work best for you making any adjustments along the way to get them most of your training and nutrition.
Keeping motivated is one of the key factors why people give up on their training due to not seeing results fast enough, not knowing if what they are doing is really the right exercises for them or if they are making the most of the exercises, or even just not having anyone there to help them along and to give them motivation.
I will make sure your training schedule is completely set out for you along with the one on one training I will show you how to apply the exercises to their full potential so you know you are getting the most from what you are doing within the workout, at all times keeping you motivated and confidant.
Assessing your progress isn't an easy thing to do when you see yourself on a daily bases, also knowing how to make improvements on what you are doing that isn't working for you, I will be able to assess how you are doing, what is working best for you and what needs improving and how we can improve it
Diet and nutrition is one of the big down falls of most people as there is a world of information out there allot of it confusing and unclear, I will set you out a complete diet plan and eating schedule for your chosen goal so you never have to worry about what to eat and when.
Knowing how the body works and what it needs to get the most from it, as a

personal trainer

 I pride myself on being  more than just someone who just knows how to work out and eat the right foods I have a world of knowledge about the human body and how it works, nutrition and an amazing amount of experience in all fields of sports and fitness and competing.
So why do you need a personal trainer? Well these are just a few points to as why a personal trainer is a good choice for you when looking to achieve your goals and get ahead in the world of health and fitness.
To Discuss Your Personal Training Needs Further Or Your Free Gym Membership For Life Contact Darren on 07949413106 or Click Here To Send Me A Message.